So, my family and I decided to go on a fun trip this year. I mean, I had worked enough this year (these were the exact words, mind you) and worked away from them since I am working abroad. I had my partial leave 4 months ago, but on my annual leave, we wanted something bigger.
Where would we go? And so we began to look up beautiful island resorts; we just had to take this trip! And thus, started looking at some Coron Palawan Travel Guide.
---
Understanding Coron and Busuanga
We noticed that the Maldives and Santorini Island were much talked about, so we would choose a location in our own country as beautiful or even more beautiful than the other islands we knew.
And then we stumbled upon Coron Palawan Island. Coron Palawan Island is the third most beautiful Island to visit in the world and pictures do not even do justice to this place.
North Palawan in the Philippines is made up of a cluster of islands called the Calamianes and is home to the Coron Palawan Island. Busuanga Island is the largest of these islands and is divided into Busuanga and Coron.
There are two Coron in the Philippines, and a lot of people confuse Coron Town with Coron Island. The difference between the two is that Coron Town occupies half of Busuanga Island, while Coron Island is a separate smaller island, 30-minutes offshore the coast of Coron Town.
Coron Town is a small fishing village that is becoming a more popular tourist destination. It contains a population of over forty thousand people and is usually listed as one of the top tourist places in the Philippines.
Coron Island is well known for its handful of WWII Shipwrecks that offer an exciting diving adventure for tourists, its majestic shallow-water coral reefs, its crystal Clearwater lakes as well as its limestone karst landscapes and mountains.
---
Coron Palawan Travel Guide: How To Go To Coron Palawan
Just so you do not forget, let me give you a schematic diagram of your journey;
AIRPORT ——- FERRY ——— BOAT CRUISE
I am sure you are looking at this diagram like "Wait! I have to do all this?" Not exactly! You will most definitely need to take a flight as the fundamental mode of transport, but you can choose between ferrying and taking a cruise.
Let me further break it down as simply as I can, so that you can travel like a pro, even if you are a first-time traveler.
1. Traveling to Coron by Plane
This is unarguably the fastest means to get to Coron Palawan. The main gateway to Calamianes Island is Busuanga Airport (USU), known as Francisco B. Reyes Airport. The airport is less than an hour away from Coron Town. A good point to note however when booking your flight is that it is most advisable to choose your flight at earlier times as the Coron Airport does not have runway lights and flights do not land after dusk.
You can fly from either Manila, Clark City, or Cebu. You have to fly from Manila to Busuanga Airport, Palawan. You can take Skyjet, Cebu Pacific Air, Zest Air, or Philippine Airline (PAL) Express.
Cebu Pacific gives a lot of promo flights to Coron; while Skyjet offers the lowest fare all year round. There are days when Philippine Airlines offers lower fares for their flights, almost like a flash sale. So, you might want to take advantage of this information when booking your flights.
There are also flights from El Nido to Coron on Air Swift. The average amount you can spend is $50 depending on when you book your flight. From Busuanga airport, you take a jeepney (one of the most popular means of transportation in the Philippines. They are known for their kitsch decorations and crowded seating, and have also become a widespread symbol of Philippine culture and art) for about one hour to reach Coron Town.
2. Traveling to Coron by Ferry
Most Islands can be reached by boats and ferries, and Coron is not an exception. Coron has a pier, and new boat routes have been opening up for tourists over the past few years, especially those coming from other parts of Palawan (like Puerto Princesa and El Nido) and even Manila.
The journey from Puerto Princesa (which is the gateway to El Nido) and Manila takes an average of 15 hours, and it goes on its ferry trips twice a week. This trip costs and an average of P1500 (about $29.66 USD). It is usually advised that you include the El Nido route in your travel itinerary because of the tons of activities that happen in El Nido.
El Nido to Coron is a 4-hour trip, and it is considered one of the fastest ways to get to Coron. The ferry that goes from El Nido to Coron goes every day of the week, and it sells out days in advance. This is why I would advise that you book your tickets online in advance as well. This ferry trip costs and an average of P1800 (about $35.59 USD).
3. Traveling to Coron by a Boat Cruise
Remember how I said El Nido is a place to include on your itinerary when traveling to Coron? Well, it turns out that if you like to mingle a lot and do not mind camping a few days in between, then this might be your choice. I know you will smile a lot wider when I tell you the Cruise deals. I did too!
An Expedition Cruise between El Nido and Coron is believed to be one of the most scenic ways to travel. Most Expedition Cruises range from 3 to 5-day options, ensuring that you stop and camp at the various islands between El Nido and Coron. An exciting part of this cruise is that you will get to see islands and beaches that few people visit. Talk about having a stash of beach visits!
The most popular Expedition Cruise from El Nido to Coron is the El Nido Paradise. They have 6 different expedition cruises, all of which include your Meals, Water, Tents, and Bedding as well as Snorkel Equipment. The prices are shown below:
| PROS | CONS |
| --- | --- |
| Great battery power (1100mAh) with an efficient charger | Tripod is pretty short if you'll ever need it |
| DIGIC-4+ Image Processor ensures great results even in low light | Doesn't have a flip-out screen |
| Eye-catching image quality for your viewer's pleasure | |
| Full HD video with enhanced creative filters for recording | |
| WiFi and NFC wireless connectivity for quick and easy uploads | |
| Comes with a manufacturer's warranty | |
| Also includes a replacement battery, charger pack and a 32GB SD card | |
You need to note though, that prices vary according to dates and length of cruise.
---
Coron Palawan Travel Guide: Where To Stay In Coron
You would not want to stay somewhere that is far away from Coron Palawan that would leave you feeling exhausted before you even start your day on the Island. This is why it is most advisable for you to stay in Coron Town itself. The town is a boat ride away from the island. Depending on the time of the year you want to visit and your budget, here are some places I would recommend:
1. Two Seasons Coron Island Resort and Spa
2. Coron Soleil Garden Resort
3. Hop Hostel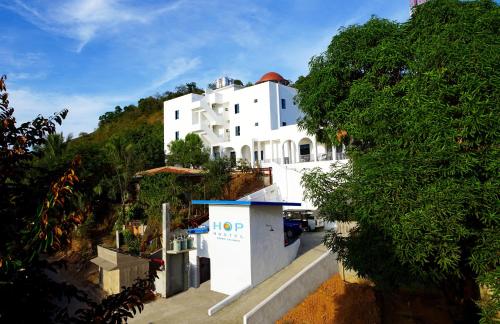 4. Coron Soleil Express
5. The Funny Lion
6. Ahras Place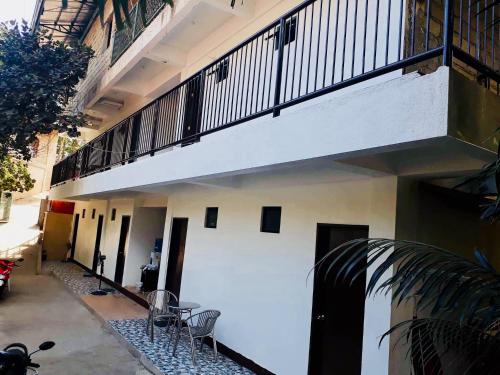 7. The Bay Area Coron Bed and Breakfast
8. Corto del Mar
Tip: You will have to book ahead especially during summer (March-May)!
For all the rooms listed above, you will spend under P2, 000 (approximately $39.54 USD).
---
Where To Eat In Coron
I believe that food is an art, a culture, an unspoken language. I know you think I am a "Foodie", but trust me, I am! Embracing local Filipino food is also an exciting part of your trip. But you will need to find restaurants that also have a mix of cuisines; the ones you are used to, and the local dishes you can try with a relish.
The deal, however, is that the food in Coron is considered to be quite expensive, and the locals say it is because the ingredients are imported from Mindoro, Philippines. But, there are roadside barbecue stands and coffee stands you might want to try out for fun.
Another thing to note is that most restaurants in Coron are open during lunchtime (11 am-2 pm thereabout), and at night (6 pm onwards). You, therefore, will need to choose your mealtimes in line with the times the restaurants are open or you might find yourself having narrower options if you decide to have a late lunch or an early dinner.
You can find Western Food choices in some hotels, e.g. Corto Del Mar Hotel, but other restaurant options (and what they are notable for) in Coron include:
Lolo Nonoy's Cooking Station, for Sisig and Garlic Rice.
Altrove Pizza, for Pizza, Pasta and Burgers.
La Morena Café, for dessert.
Carl's BBQ, for steak and ribs.
La Sirenetta, for the dish Kinilaw na Tuna.
KT's Sinugba sa Balai, for its big serving of dishes and affordable prices.
Kawayanan Grill Station, for Seafood Platter.
Santino's Grill, for steak and ribs.
Amigos' Smokes and Grill, for steaks, ribs, and seafood platter.
Coffee Kong, for drinks and dessert.
Fika Indulgence, for drinks and dessert.
It is wise to budget between P100 and P500 (approximately $1.98 and $9.88 USD respectively) for meals, depending on your palate and choice of restaurant.
---
Coron Palawan Travel Guide: How To Get Around Coron
There are 3 options for getting around Coron; Tricycle, Joining a Group tour or Chartering a Private Boat. Coron has a lot of beautiful and unique destinations and you will definitely want to explore, so whichever of the options listed above works for you, you can go ahead and choose.
The Tricycle ride usually costs P10 per person ($0.20 USD) and would be useful if you are traveling within town only. If you are visiting island destinations, then the boat options (either a group tour or a chartered boat would be a better option for you). The boat options both have their advantages and disadvantages, but it is up to you according to your budget and time.
For example, if you are joining a group tour, you have the advantage of just paying for the tour and meeting other travelers in a stress-less mode. The disadvantage of joining a group tour, however, is that you have no control over your time and how much stop you would make at each destination. If you are chartering a private boat, you have full control of your time and the travel itinerary.
If you go as a group, you can have this at a significantly reduced cost. The disadvantage of using a private charter is that it is very expensive as you get to pay the tour guide as well as pay entrance fees besides the boat fees. The watchwords, however, are FUN and EXPLORE. So, take advantage of the option you choose to have fun and explore!
---
Coron Palawan Travel Guide: Sample Coron Itinerary and Breakdown of Expenses
A travel guide is incomplete without an itinerary and I thought to provide a few samples of the popular Coron island tour packages. I also included the breakdown of their expenses. You should note, however, that this is just a sample to show you what the tour packages are like;
1. Coron Island Lakes and Tour
The highlights of this tour include CYC Beach, Coral Garden, Atwayan Beach, Quin Reef, Hidden Lagoon, and Kayangan Lake.
Click Here For The Tour Rates and Details
2. Coron Ultimate Tour
The highlights of this tour include CYC Beach, Coral Garden and Malwawey Reef, Twin Lagoon Skeleton Wreck, Banol Beach, and Siete Pecados Marine Park.
Click Here For The Tour Rates and Details
3. Coron Island Escapade Tour
The highlights of this tour include Malcapuya, Bulog Dos, and Banana Island.
Click Here For The Tour Rates and Details
4. Coron Caluti Safari And Beach Tour
The highlights of this tour include Calauit Wildlife Sanctuary and North Cay or Pamilacan Island.
Click Here For The Tour Rates and Details
5. Coron Reefs And Wreck Island Hopping
The highlights of this tour include Bulog Dos, Pass Island, Lusong Coral Garden, and Lusong Gun Boat Shipwreck.
Click Here For The Tour Rates and Details
6. Coron Town Half-Day Tour
The highlights of this tour include Cashew Harvest, Mount Tapayas view deck, Maquinit Hotspring, Public Market, Town Plaza, Lualhati Park, Souvenir Shops, and St. Augustine Church.
Click Here For The Tour Rates and Details
A sample of a Coron itinerary is shown below. I arranged this itinerary for 4 days and 3 nights for 1 person, setting accommodation at P1000 ($19.77 USD) per night and meals at P200 ($3.95USD) per meal;
Day 1: Arrival, Town Tour
09:30 am – ETA Busuanga Airport, travel to Coron: P150 ($2.97 USD)
10:30 am – Arrival in Coron, check-in at the hotel
11:10 am – Lunch: P200 ($3.95USD)
12:00 pm – Canvas tour prices, book tours
04:00 pm – Climb to Mt. Tapyas Viewdeck: FREE
06:30 pm – Maquinit Hot Springs: P175 fare ($3.46 USD) + P200 ($3.95USD) entrance fee
08:30 pm – Dinner: P200 ($3.95USD)
Day 2: Coron Island Tour
07:00 am – Coron Island Tour: P1500 ($29.65 USD)
06:00 pm – Fireflies & Night Tour: P950 ($18.78 USD)
Day 3: Calauit Tour
07:00 am – Calauit Safari Park Tour: P2500 ($49.42 USD)
08:00 pm – Dinner: P200 ($3.95USD)
Day 4: Departure
06:00 am – Wake up call
07:00 am – Breakfast: P100 ($1.98 USD)
08:20 am – Van travel to airport: P150 ($2.97 USD)
09:20 am – ETA Busuanga Airport, Terminal Fee: P100 ($1.98 USD)
This is a total of P6425 ($127.02 USD), and this excludes airfare.
If it is too expensive, you can replace the tours with something more affordable, or even better, you can snag a package promo price. And please, stay at a cheaper place if you cannot afford it. It is also quite an experience!
One thing to never forget is to add plenty of allowance to the itinerary and budgets indicated in this article. Or better still, create a group of people you can trust and go on a fun adventure with them. This way, you will reduce the cost of the trip, and you have memories of a beautiful trip to share with your loved ones!
---
Final Words On Coron Travel Guide
I hope you learned something new from this article? I would love to know what you learned from this article. I wish I had stumbled on an article like this sooner when booking that trip with my girls; it would have taken the stress off me.
Also, it helped me know that the world is full of beautiful destinations that need to be explored. If you agree with me or would like to share your findings (perhaps you have even been to Coron Palawan), please let me know what you think in the comments section. If you still have further questions, feel free to ask me and I would be ready to answer you as soon as possible.
Did you like "Coron Palawan Travel Guide And Itinerary"? We would greatly appreciate it if you share this on your favorite social media channel.